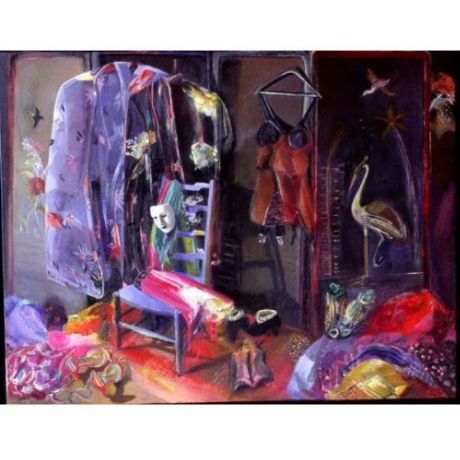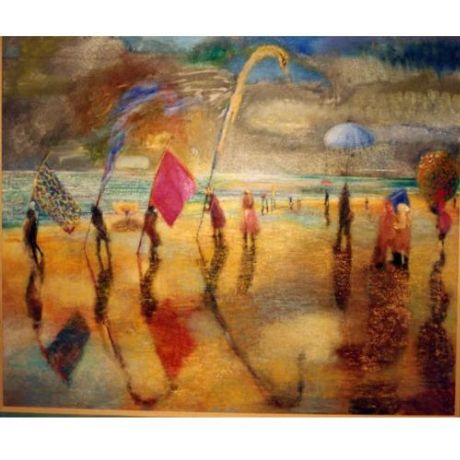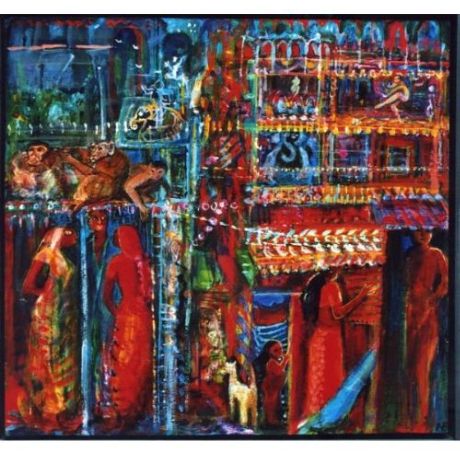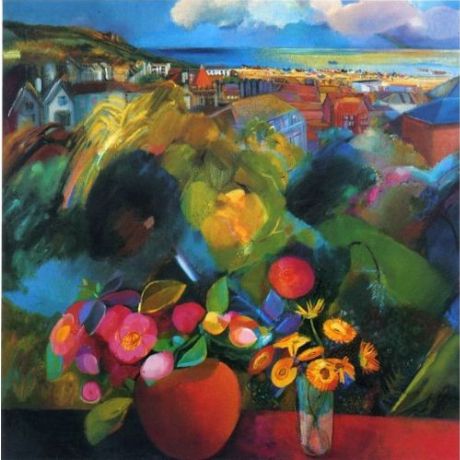 Angie Braven
Since studying, and later teaching, at Chelsea Art School, I have been painting and exhibiting my work. My main sources of inspiration: travels in India, Northern Africa, Spain and Greece; visually evocative writers such as Nabakov and Marquez ('the Angel and the Organ Grinder'); dreams and their echoes; my seaside garden and the fishing beach at Hastings Old Town.
Current Exhibitions
As of December 2012, I have work in a mixed show at the Wing Art Gallery, Wadhurst, East Sussex (01892 783665) and in the Easton Rooms (Rye Art Gallery) Christmas Show.
This website also includes several galleries of recent work and pictures completed over the past 30 years, together with my profile. Please take a few minutes to look around.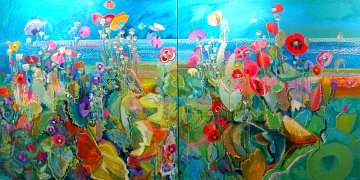 Flowers, 2012